Roll over image to zoom in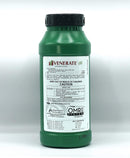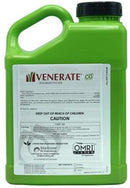 ---
Shipping costs may vary. We will contact you before shipping your products if shipping costs are different.
Description
Venerate XC Bionsecticide features multiple modes of action and is effective against a wide variety of chewing and sucking insects and mites. Additionally, Venerate XC helps reduce insect resistance. Novel modes of action will complement and improve integrated pest management (IPM) and insect resistance management (IRM) programs.
Payment & Security
Your payment information is processed securely. We do not store credit card details nor have access to your credit card information.