Roll over image to zoom in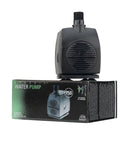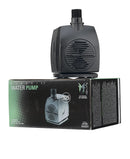 ---
Shipping costs may vary. We will contact you before shipping your products if shipping costs are different.
Description
PUMPS FOR EVERY GROWER
Perfectly paired with each size Cloning System to ensure the manifolds are receiving the proper flow of water, these pumps are extremely energy efficient. With their plastic coated impellers and no motor seals to leak or wear out, these pumps do not create excessive heat and have a greater life expectancy.
EZ-CLONE Water Pumps come standard with an adjustable filter to prevent large debris from clogging your misters. These powerful pumps can be used in your EZ-CLONE and many other hydroponic applications.
Did I mention they come with a limited lifetime warranty?
Payment & Security
Your payment information is processed securely. We do not store credit card details nor have access to your credit card information.