Roll over image to zoom in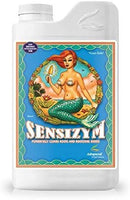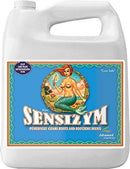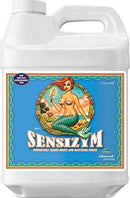 ---
Shipping costs may vary. We will contact you before shipping your products if shipping costs are different.
Description
Enzymes are organic catalysts, which means they're great at getting things going. One thing they do in your rootzone is break down organic debris. Use Sensizym right now to get three different types of enzymes into your rootzone.
Putting it all together for you, there's now an easy way for you to enhance your roots, put more nutrition into your plants, promote floral growth, and break down dead organic material in your root zone.
As you prepare to get some 100% organic Sensizym and bring all these benefits into your garden, there's one other interesting fact that growers have discovered using Sensizym.
According to what we're told by growers, and confirmed by gardeners as well as plant scientists, is that Sensizym does such a good job of decomposing root zone debris that you can reuse root zone media such as rockwool and coco coir.
This saves you money and time, because you don't have to buy root zone material as often. You don't have to buy it and then pre-treat it as often. Nor do you have to dispose of it as often.
So get yourself Sensizym and give yourself the root zone benefits that translate into, vigorously-growing, maximum-yielding plants.
When you go to your store to get your enzyme formula, rest assured that Sensizym is the only one with such a broad range of bioactive, concentrated enzymes specifically researched and found to be perfect for your root zone.
Payment & Security
Your payment information is processed securely. We do not store credit card details nor have access to your credit card information.