Roll over image to zoom in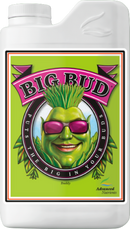 ---
Shipping costs may vary. We will contact you before shipping your products if shipping costs are different.
Description
Big Bud provides the essential elements, potassium and phosphorous, that not only aid in the development of buds but are known to increase both their size and quality – for heavier yields that taste great!
Payment & Security
Your payment information is processed securely. We do not store credit card details nor have access to your credit card information.